Source:
CNN
| April 16, 2019 | Eric Levenson, Melissa Bell and Emanuella Grinberg
Paris (CNN) – A catastrophic fire engulfed Notre Dame Cathedral in Paris on Monday, altering the city's skyline and threatening a potent symbol of Catholicism at the start of Holy Week.
The fire burned for several hours, destroying the 850-year-old cathedral's iconic spire and roof before firefighters contained the blaze early Tuesday morning.
A pair of bell towers immortalized in Victor Hugo's tale "The Hunchback of Notre Dame" survived, along with the cathedral's elaborate stonework facade. Officials said invaluable artifacts were saved, including the Crown of Thorns, believed to be a relic of the passion of Christ.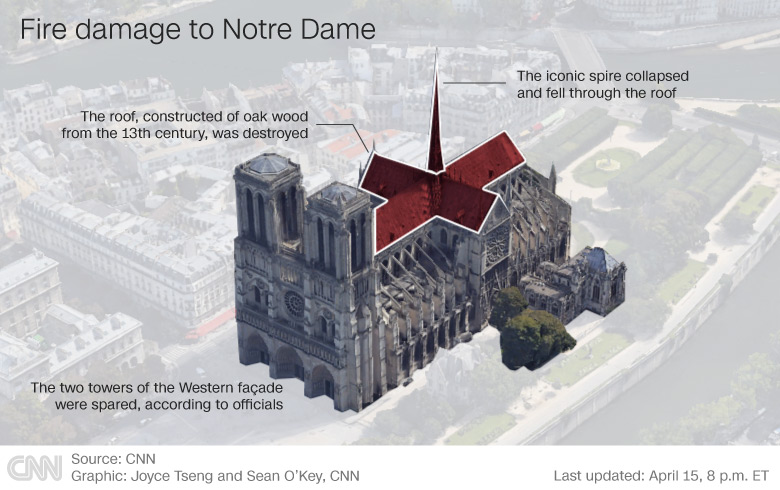 President Emmanuel Macron lamented the destruction of an awe-inspiring building that embodied the heart of Paris for more than 800 years. But he pledged to rebuild, starting with the launch of an international fundraising campaign.
"Notre Dame is our history, it's our literature, it's our imagery. It's the place where we live our greatest moments, from wars to pandemics to liberations," he said.
………
Viewing 6 posts - 1 through 6 (of 6 total)
Viewing 6 posts - 1 through 6 (of 6 total)
You must be logged in to reply to this topic.